SYMMETRY MANIA is a fictional poster designed for a talk about the science behind why we find symmetrical things asthecially pleasing. It addresses the modern problems of unreachable beauty standards. The talk takes place in an educational facility, open and accessible to everyone.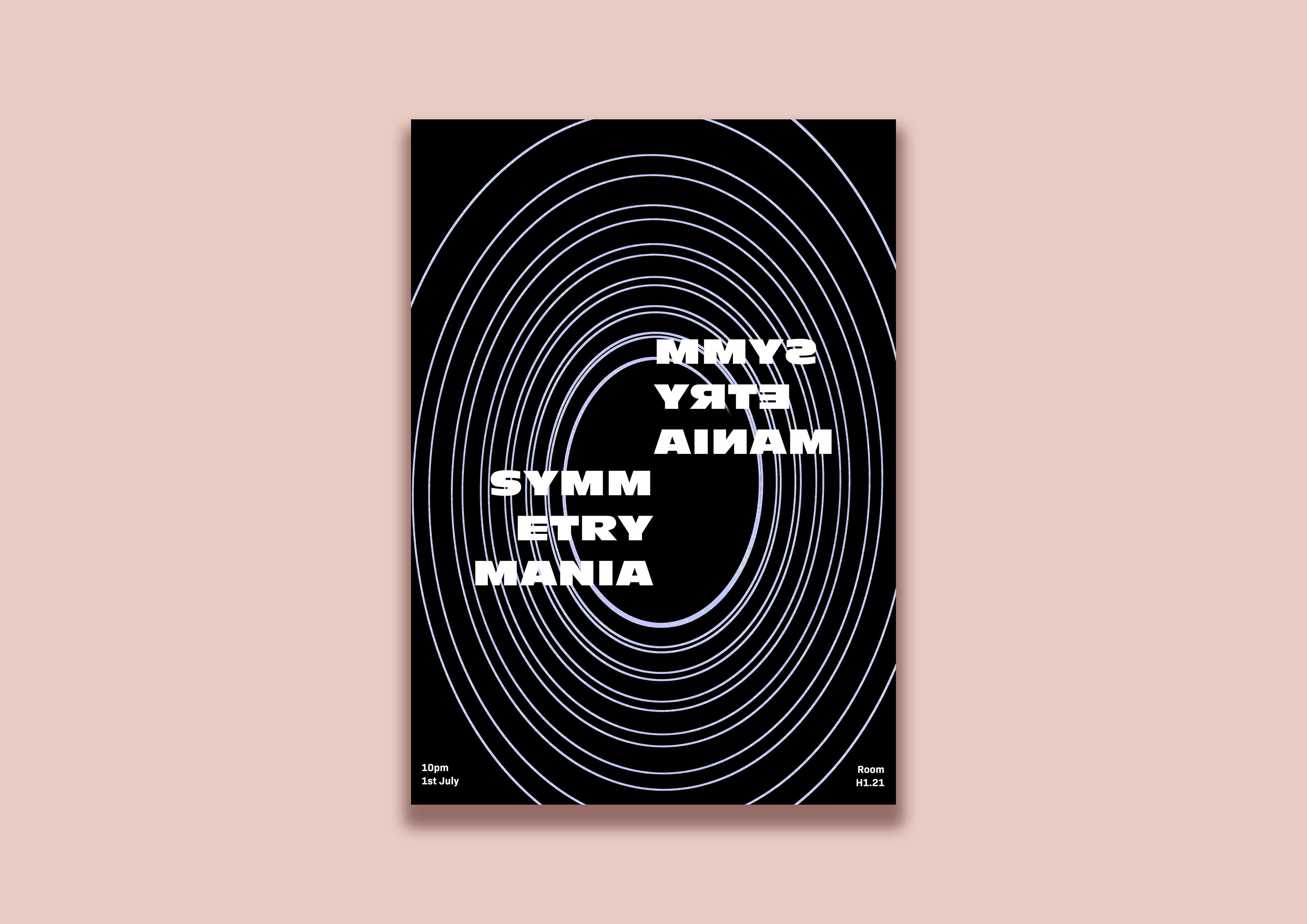 "Perfection, beauty, symmetry - Too often do we encounter unreachable beauty standards and perfect faces.
But what exposes us to the delusion of beauty?
Discover the techniques of nature that tricks us into believing our edited world.
All creatures welcome!"